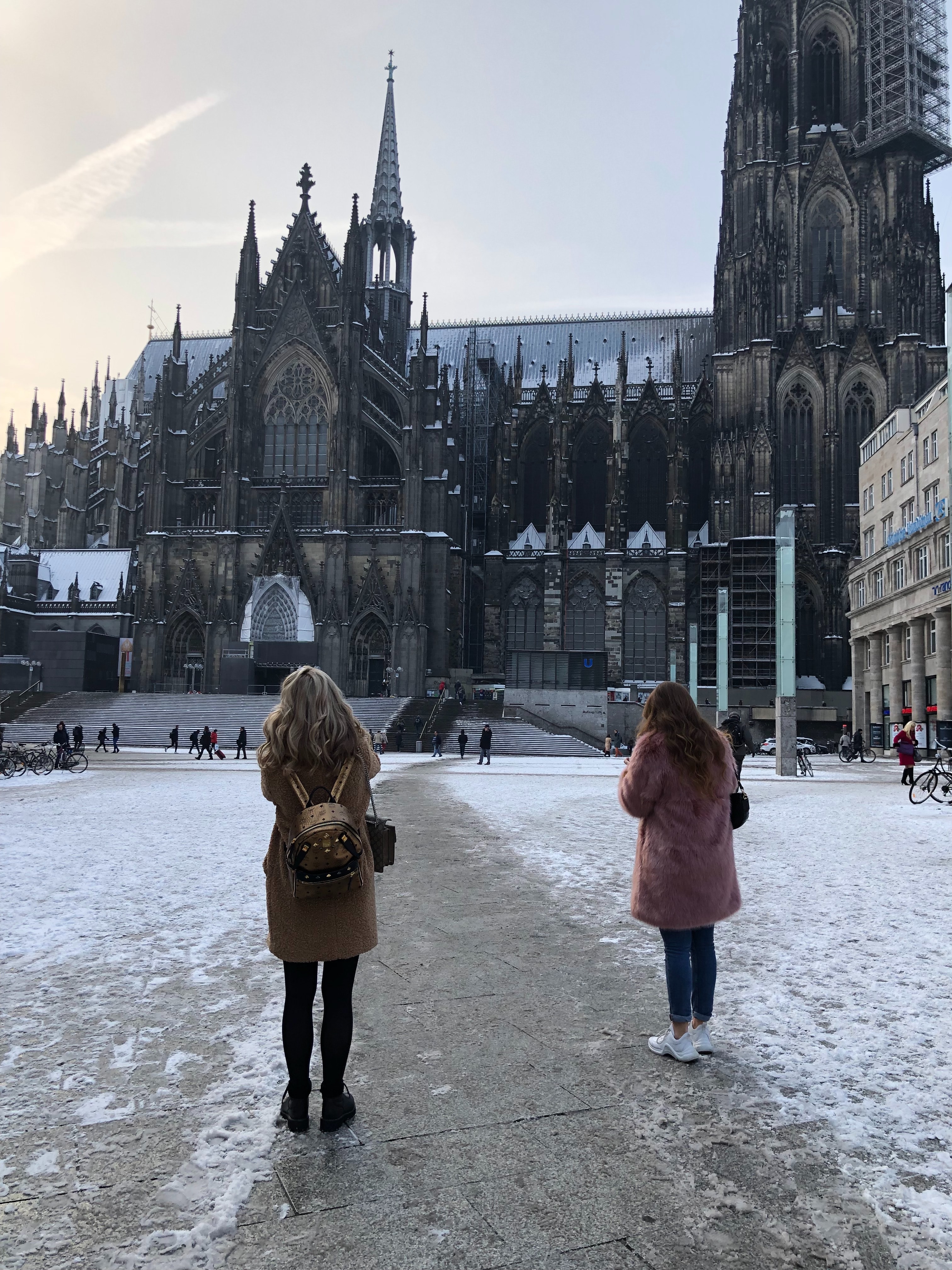 I recently had the opportunity to attend Hunkemöller's Valentine's Day themed event in Cologne celebrating the launch of their Valentine's Day lingerie collection. Actually I told you in my last blog post that something special in Cologne was coming up and I'm sure most of you saw my story that day and all the red and pink pictures that followed. This event was truly special to me and I had to pinch myself to see if I was dreaming when I got the invitation. I'm beyond grateful for being able to experience all of this. Thanks to the lovely ladies of the Hunkemöller team and the German, Austrian and Swiss ambassador girls for this amazing day.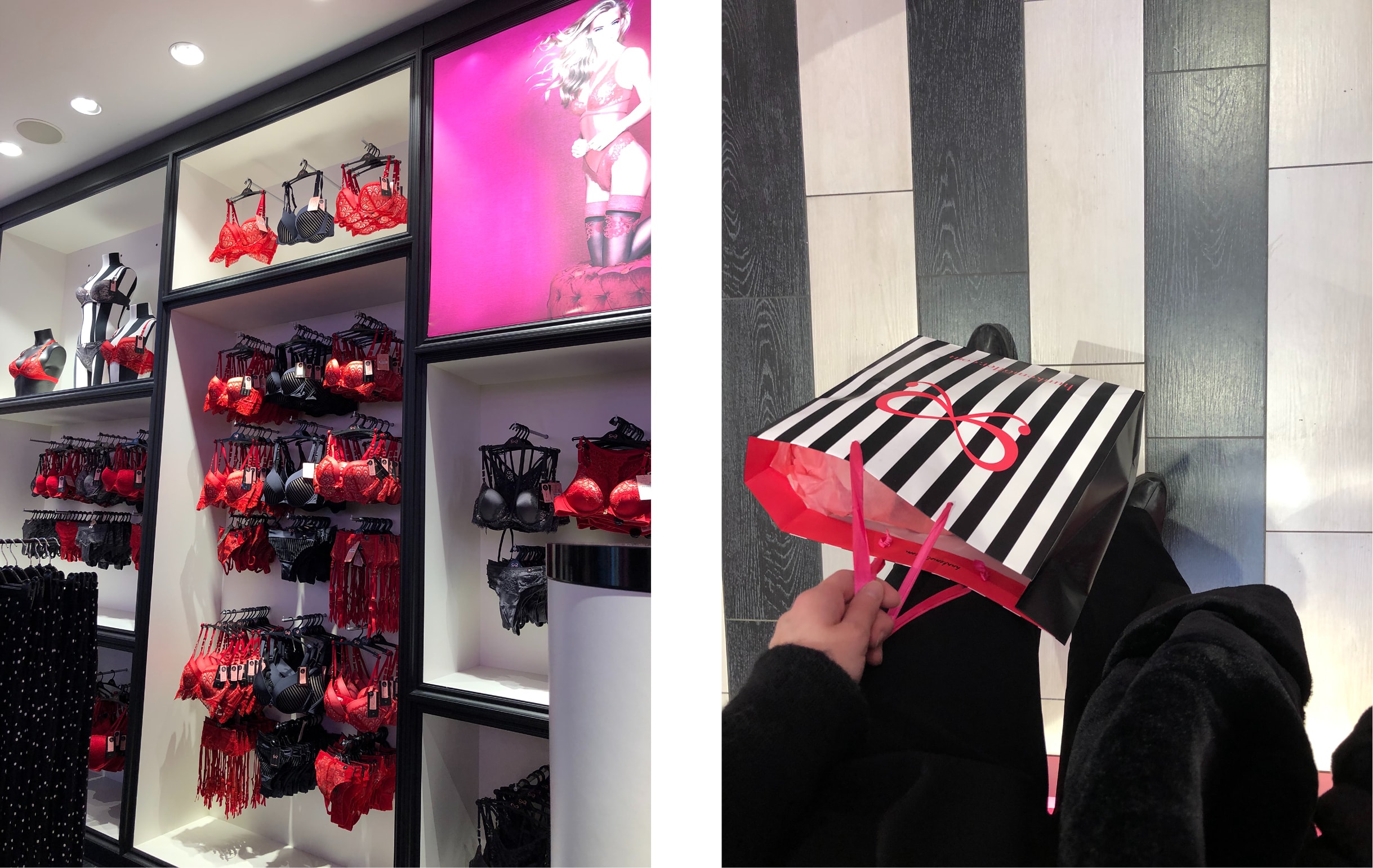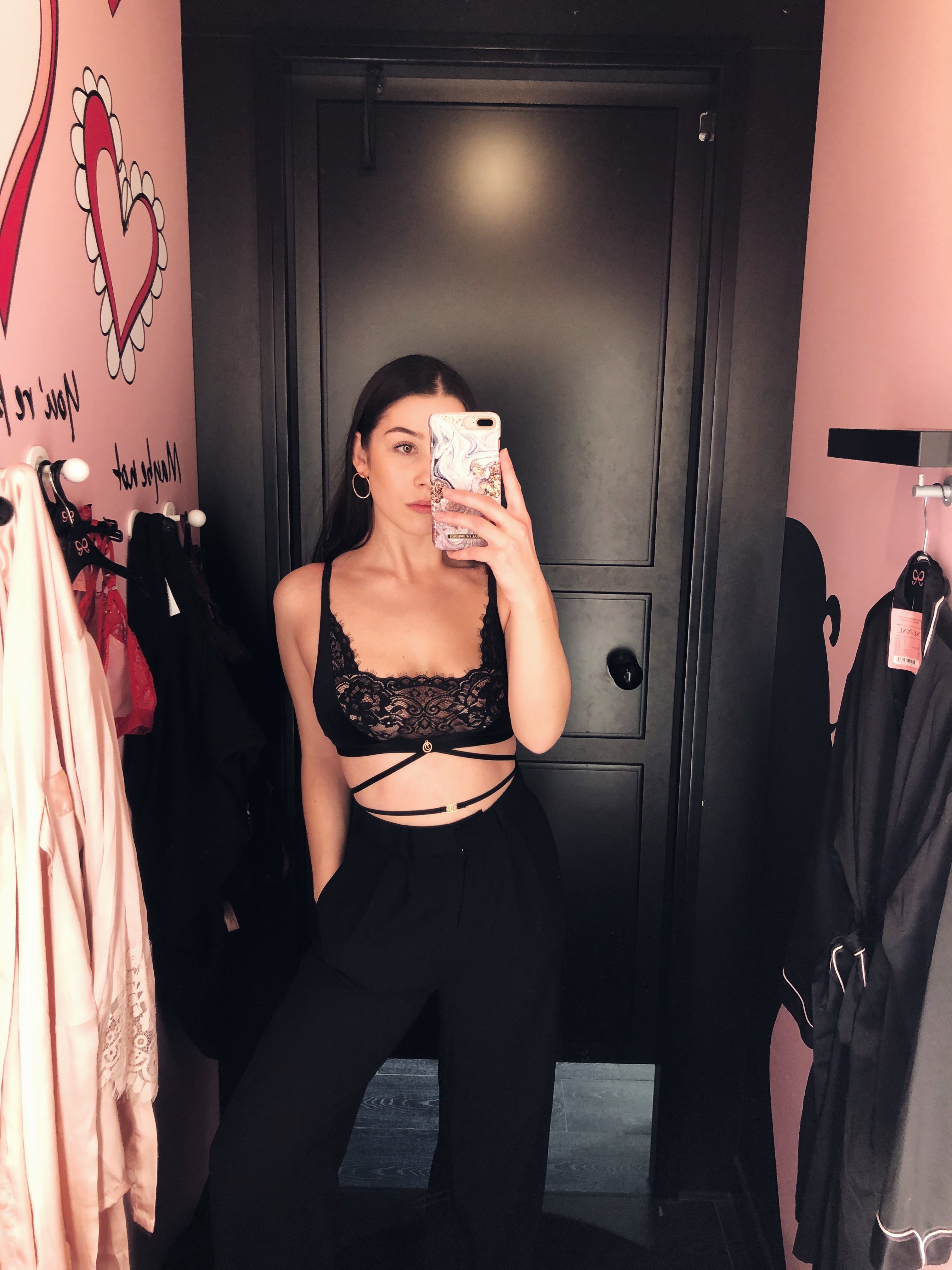 The Austrian girls Jenny, Tammy and I arrived in Cologne around 9 am and we went for a little breakfast and coffee date before making our way to the Excelsior Hotel Ernst were the event was taking place. We met everyone else about an hour later and as soon as everyone arrived, we went shopping in the Hunkemöller store on Hohe Straße. The ladies in the store showed us around and we had the chance to choose our favourite pieces from the Valentine's Day collection to create a look which we shot later on. Only an hour and a half later we went back to the Hotel.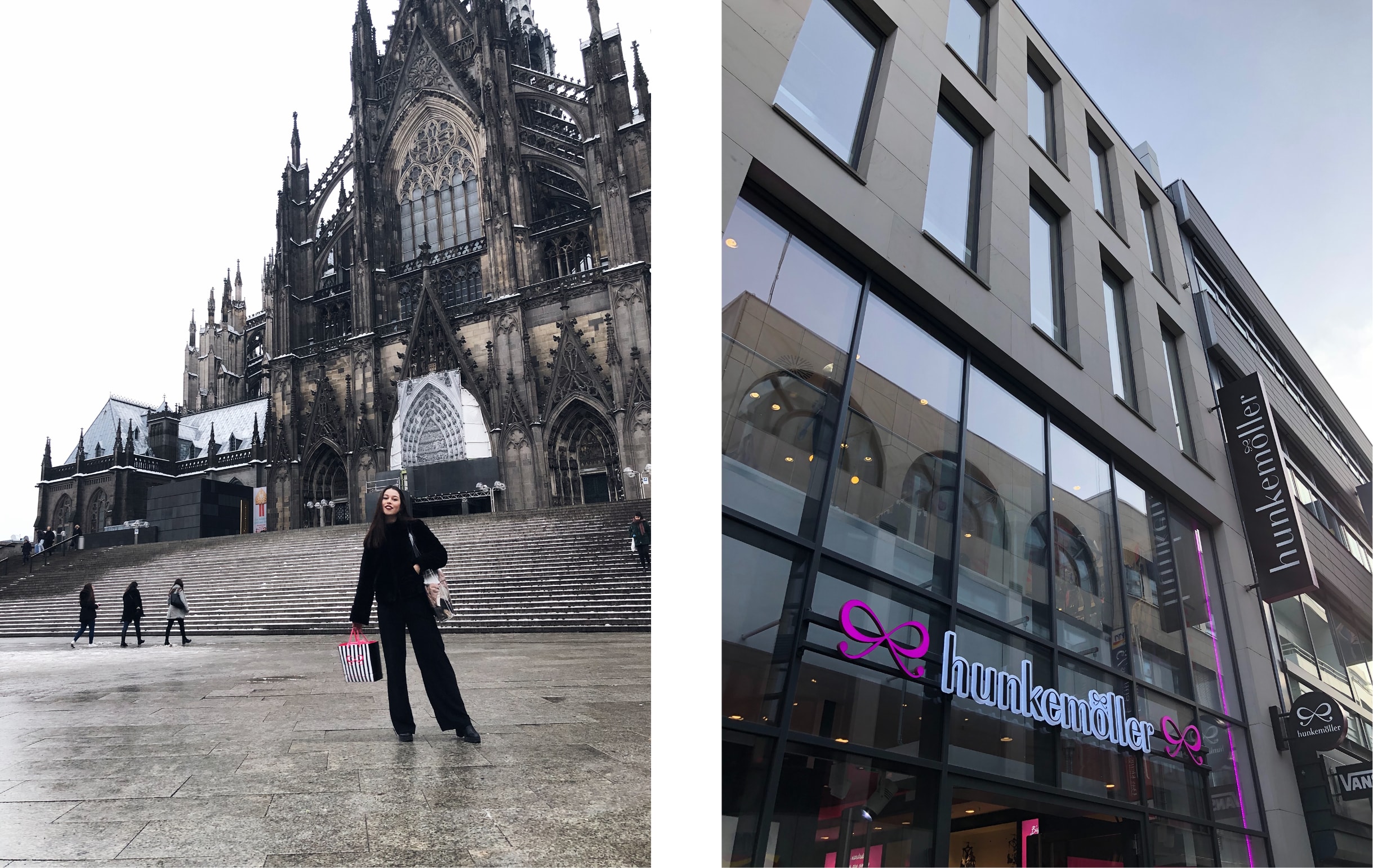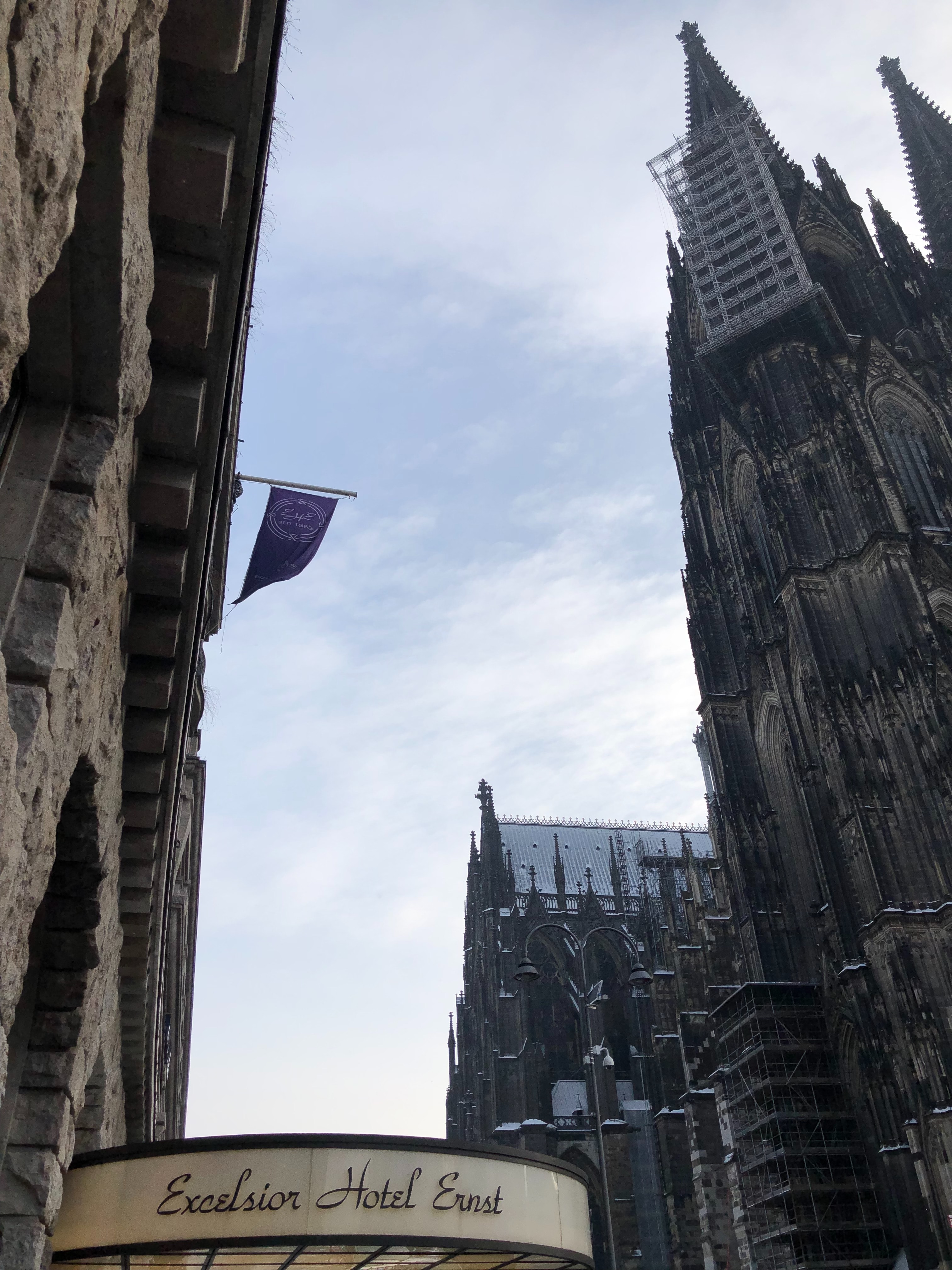 I have no words for the next part. Just see for yourselves! The Hunkemöller girls are world champions in throwing the most instagrammable high tea and brunch events. We entered the room one by one, filming everything of course and we couldn't believe our eyes. There were flowers everywhere and étagères with macarons, tiny cupcakes and sandwiches and this huge heart shaped cake topped with flowers and strawberries which had been dipped in white chocolate.
The waiter brought super delicious soup in a glass tube, smoked salmon with beet root and edible gold and even four different variations of sushi before he cut the cake. It took quite some time before we had some food because nobody wanted to touch the beautiful decorations. I also couldn't stop taking pictures and I felt like my phone couldn't even capture the moment properly.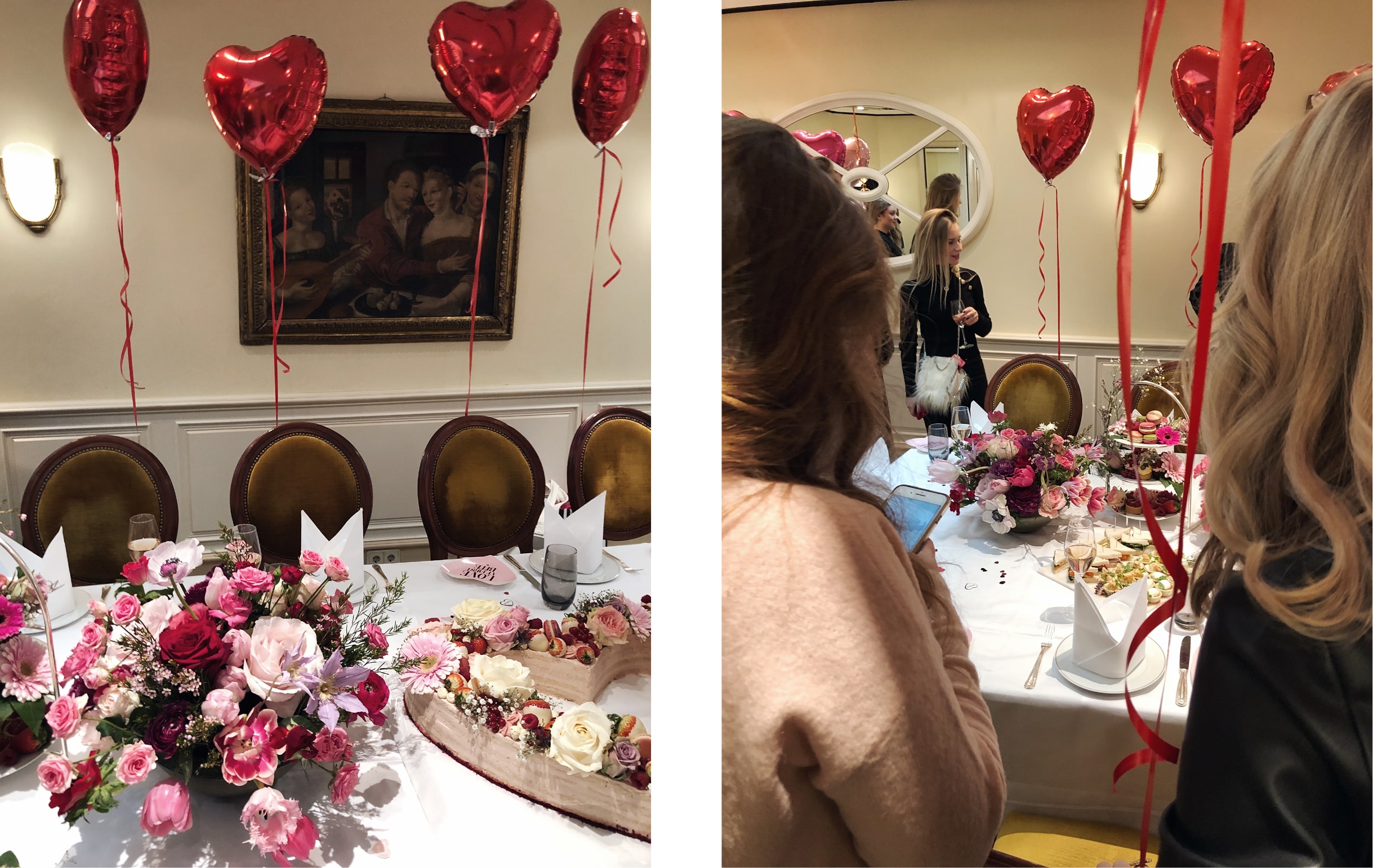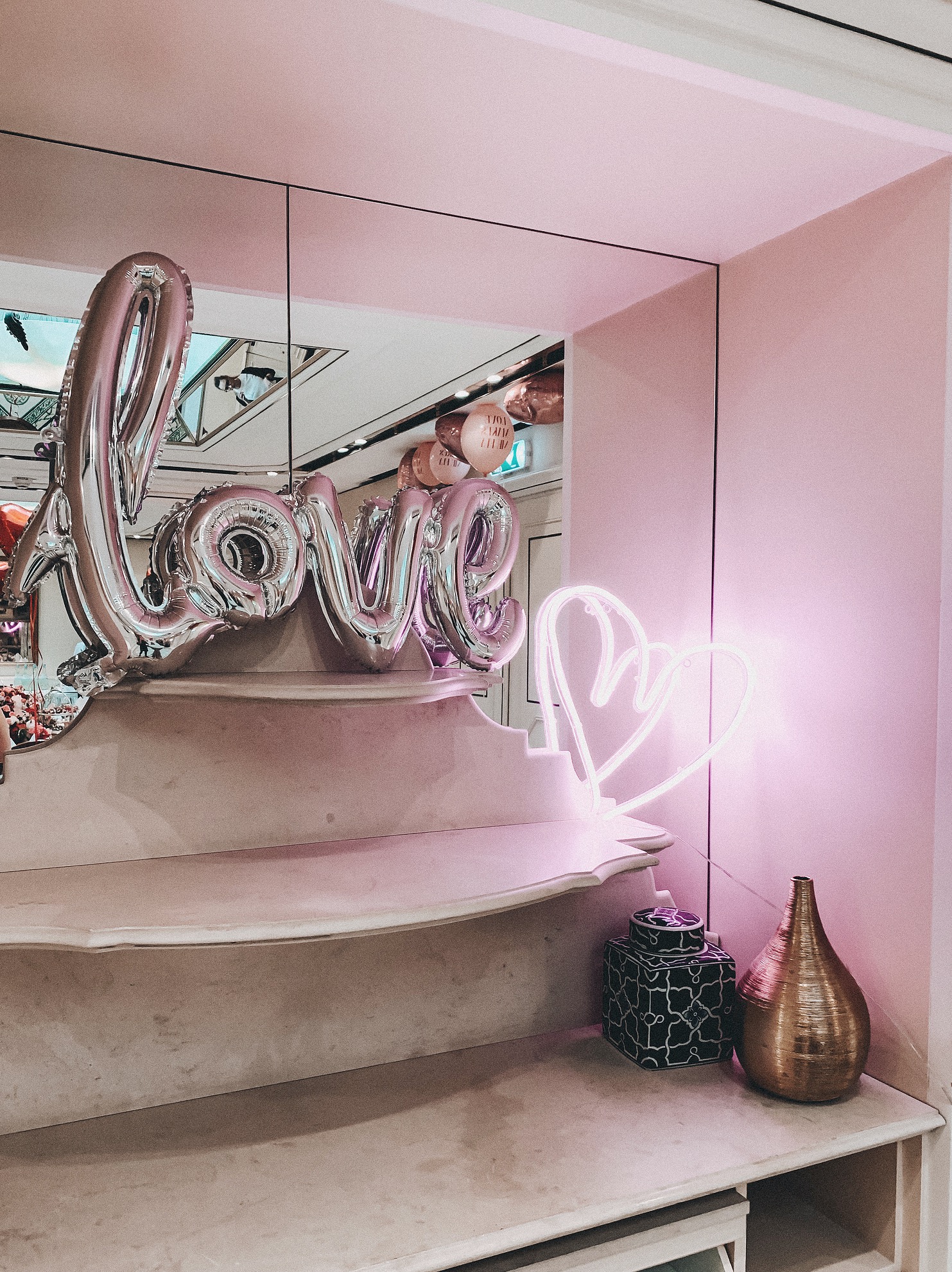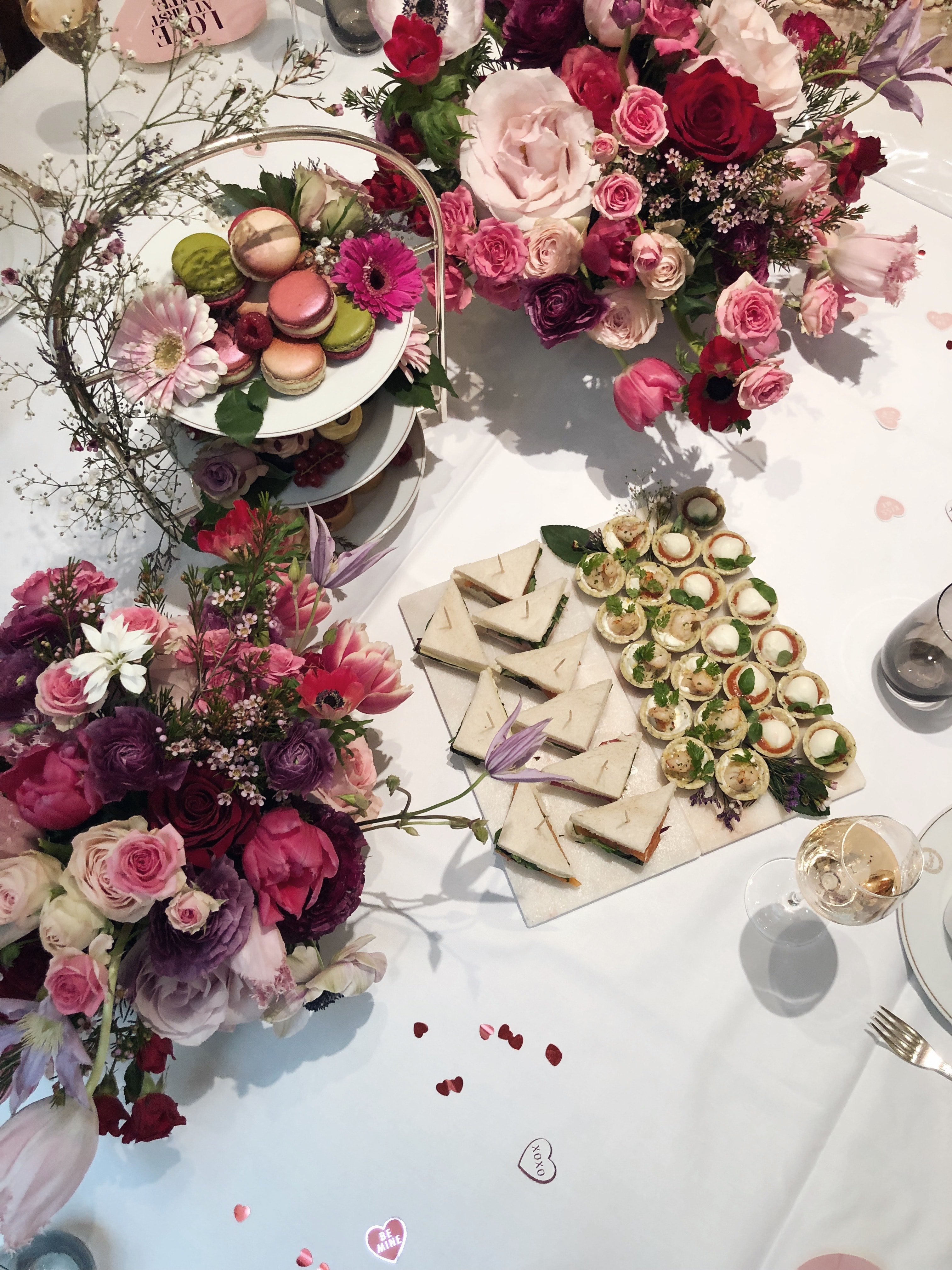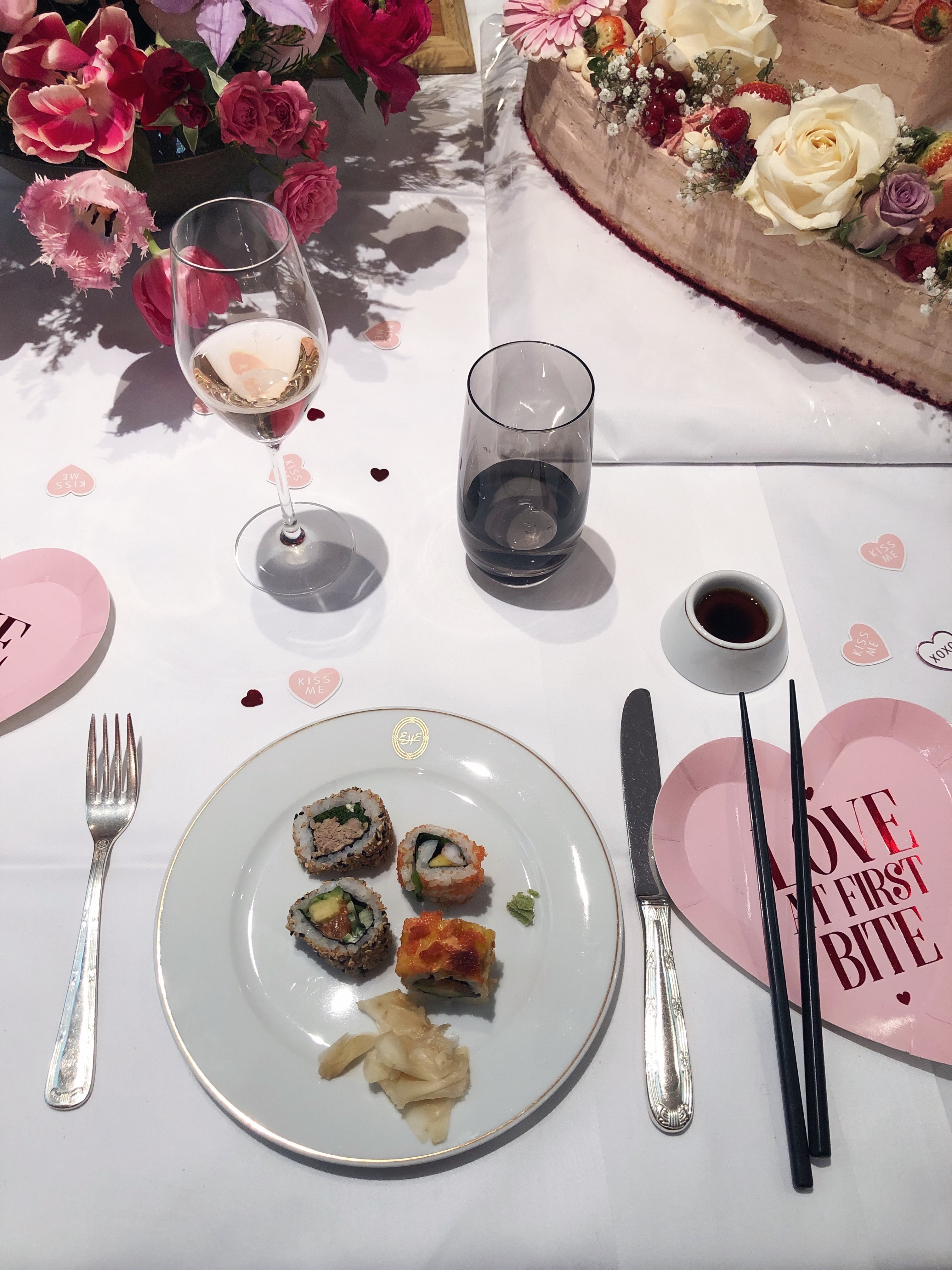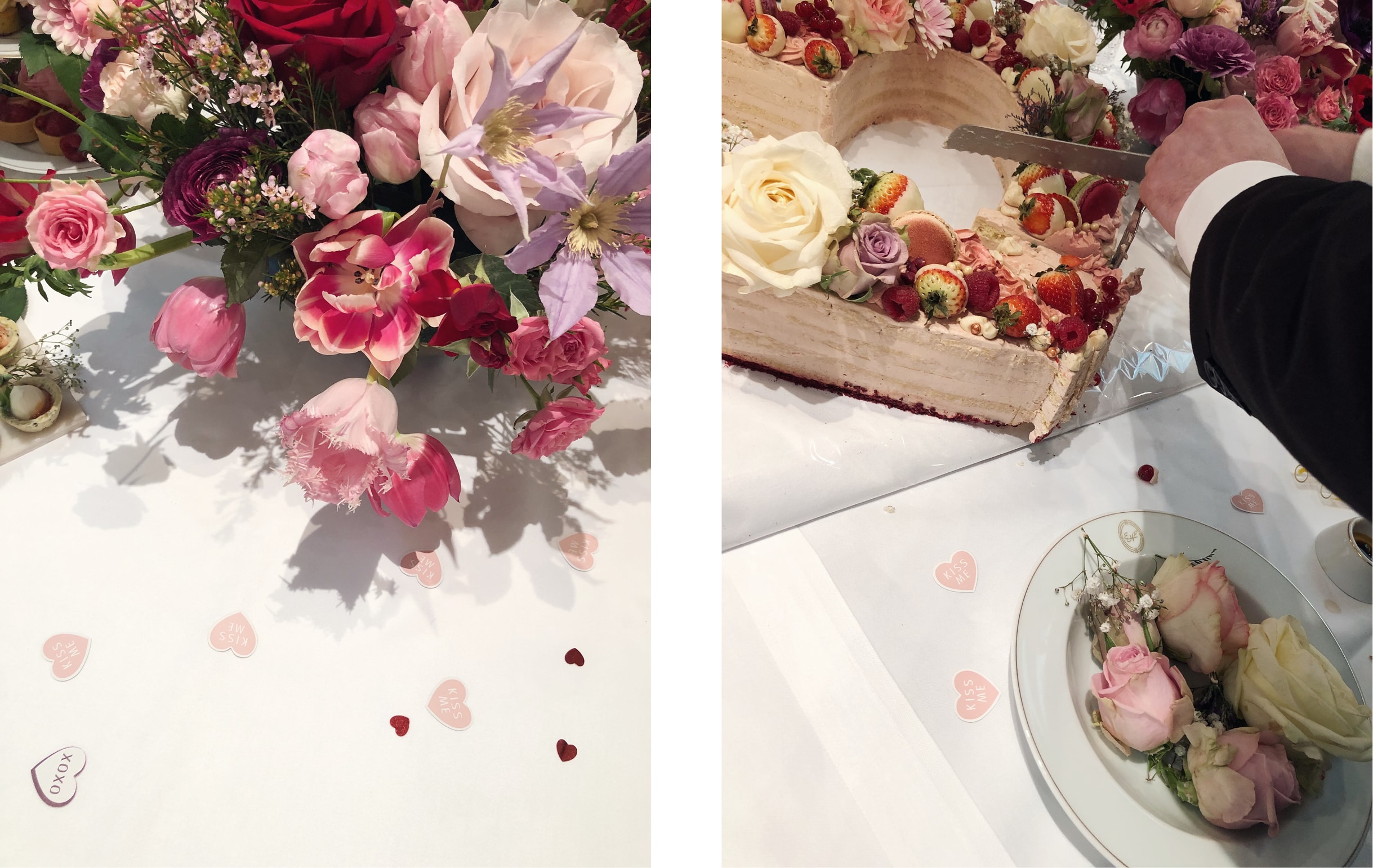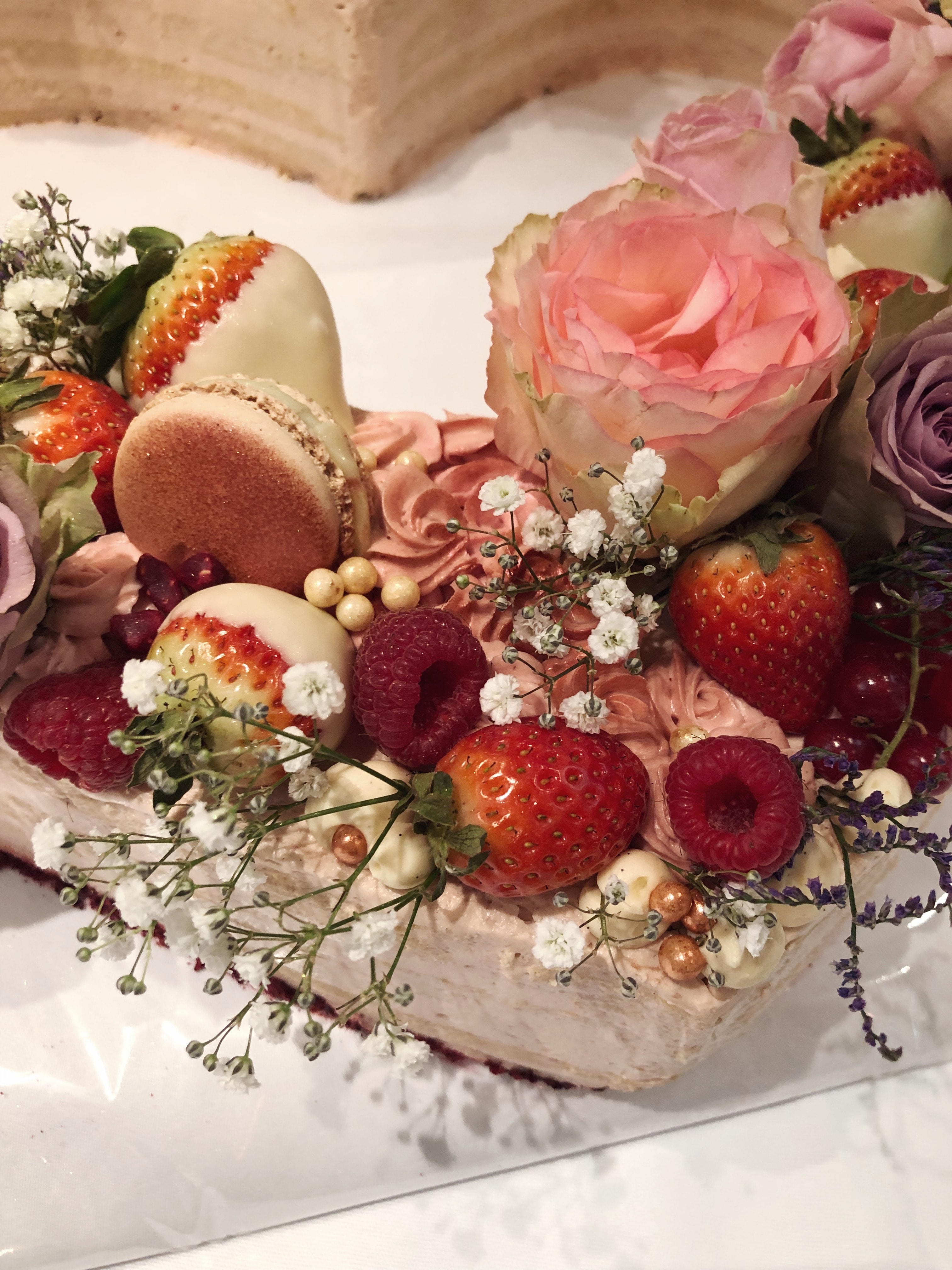 After lunch we got our hair and makeup done, put on our lingerie look and took pictures in one of the suites that the Hotel provided us with. Every little corner was decorated with balloons, flowers and hearts. Instax supplied us with polaroid cameras which was so much fun. I had about 10000 new pictures on my phone that day and the choosing, editing and feed planning process turned into a nightmare (in a good way of course). Soon after our shoot we headed back to the airport with our pink and black Hunkemöller bags and too much content to handle.
I'm looking forward to seeing everyone again soon and I'm beyond excited for any opportunity that will come this year.