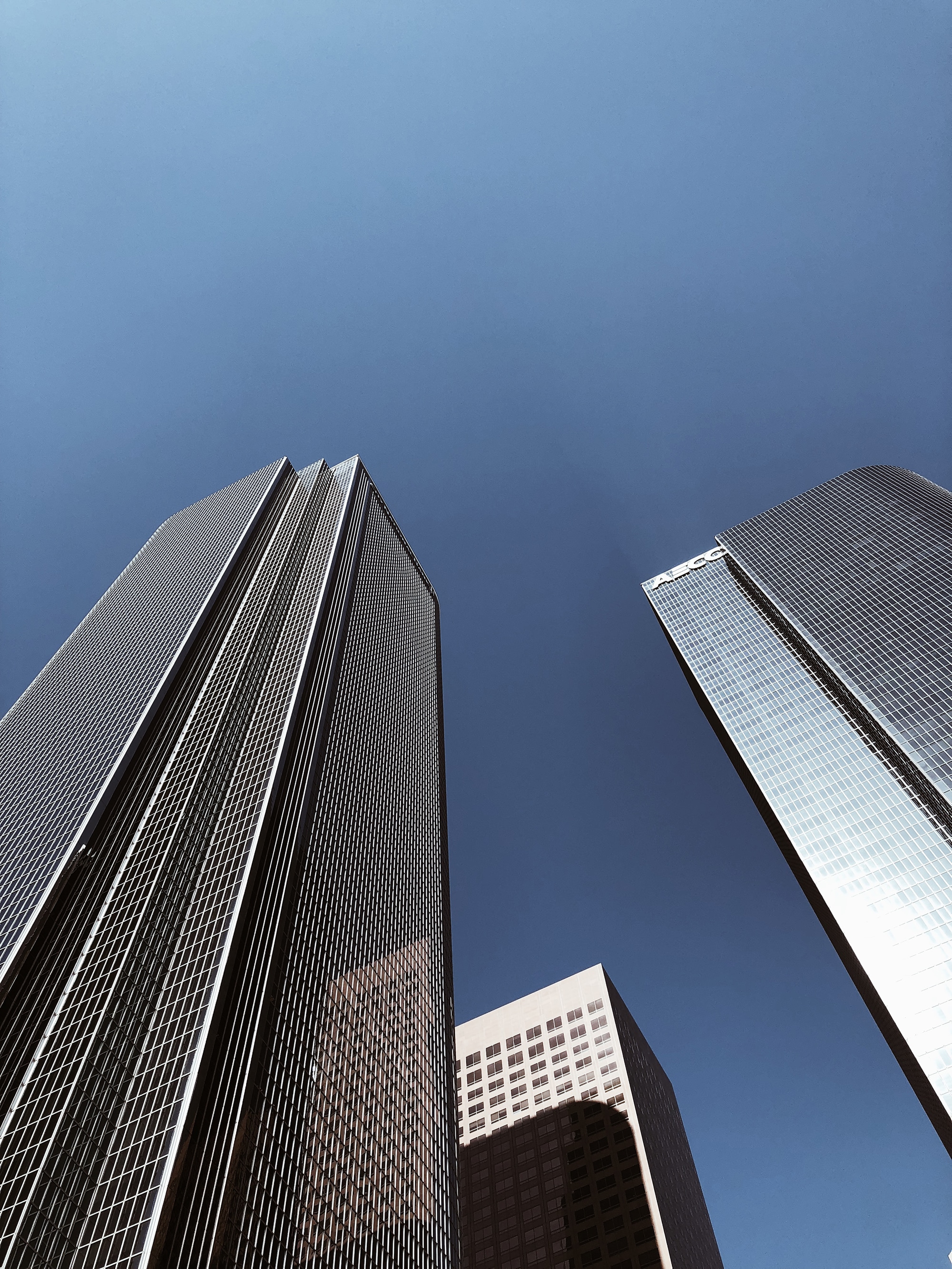 Downtown wasn't really my favourite place in LA so I want to dedicate this post to the Arts District (which is a part of Downtown LA). I still included a couple of pictures from the Financial District and Walt Disney Concert Hall because people always say that this is what you'll have to see in LA. I didn't really like it that much there, to be honest. But don't get me wrong, I think it's all really beautiful and there are quite a few impressive buildings but after all it's still the Financial District with skyscrapers, busy people and stuff.
We started our day at the Grand Central Market. We wanted to go there for lunch because about 10 different uber drivers suggested to go there. Unfortunately it was so crowded, there were no seats anywhere and it was kinda dirty too. I'm sure the food is nice, if you like fast-food and eating on the go but I really prefer sitting down and having a meal with someone where it's a bit more quiet and relaxing, you know what I mean?
Very hot and kinda hangry, we went up the stairs that you can see behind Tobi in the picture below. And all of a sudden the vibe of the city completely changed. It was a lot cleaner and prettier there and since we were still so hungry we got something at Starbucks because that's the first place we saw (and I'm really not fun when I'm hungry).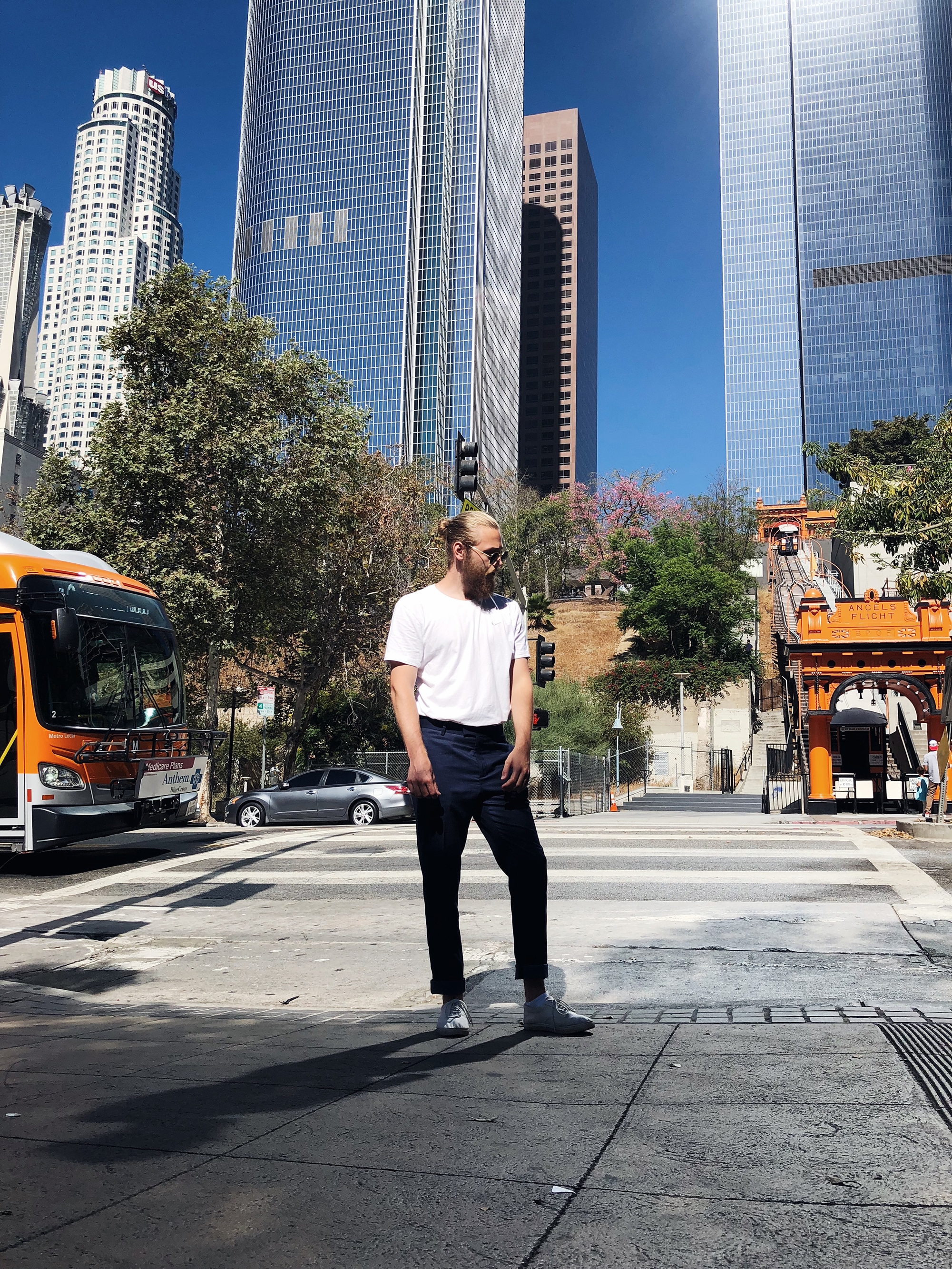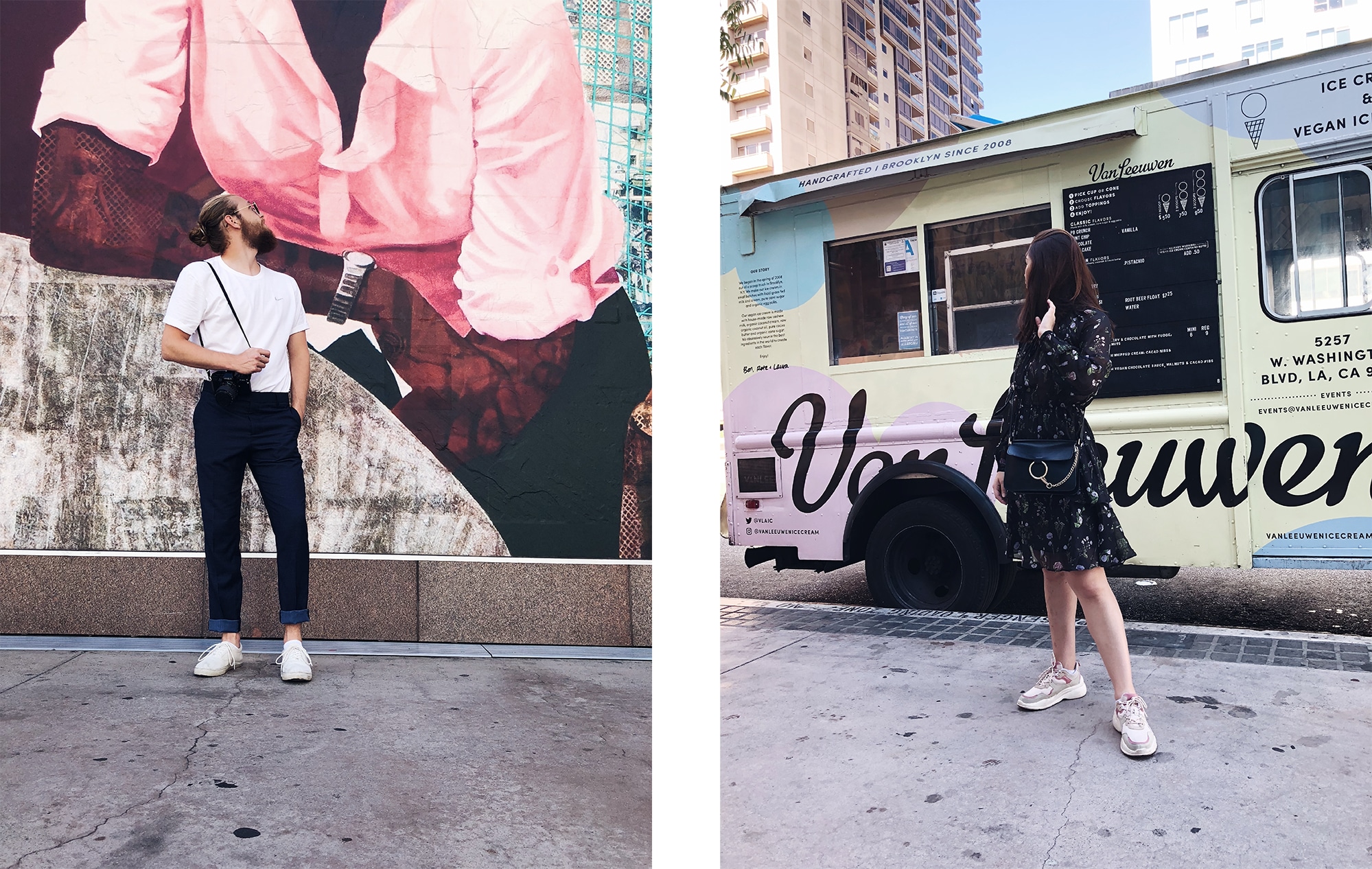 Walt Disney Concert Hall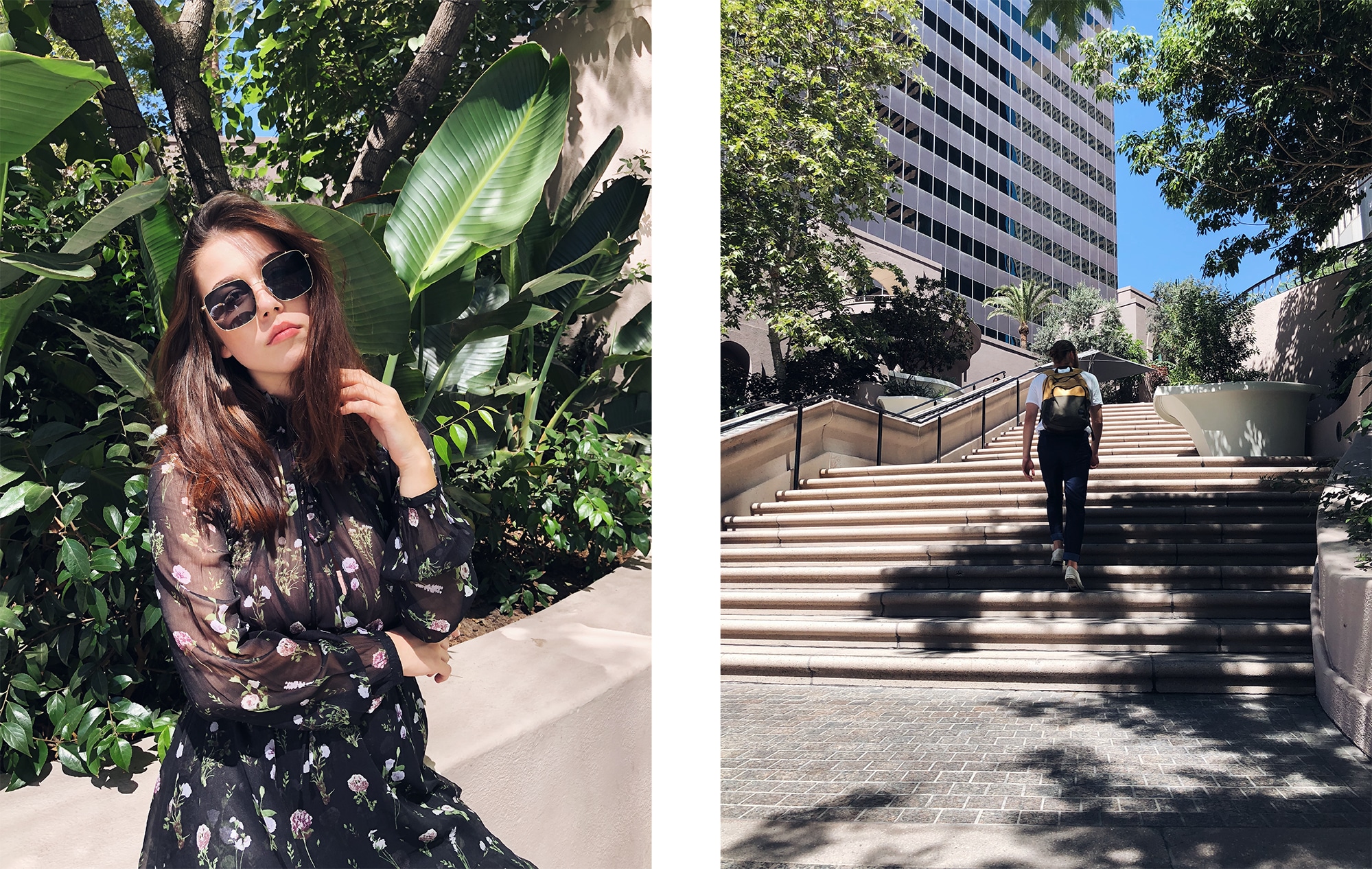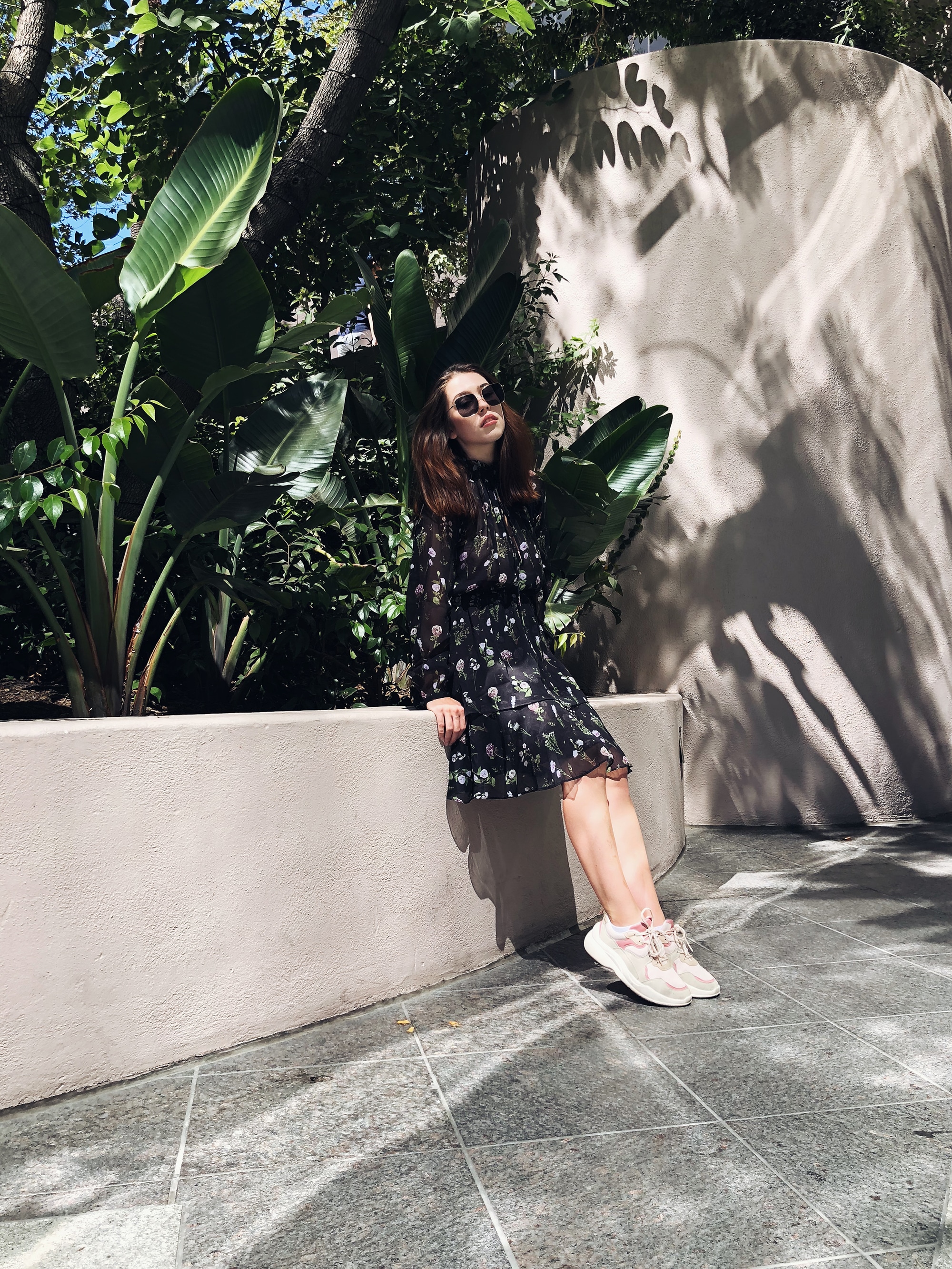 OUE Skyspace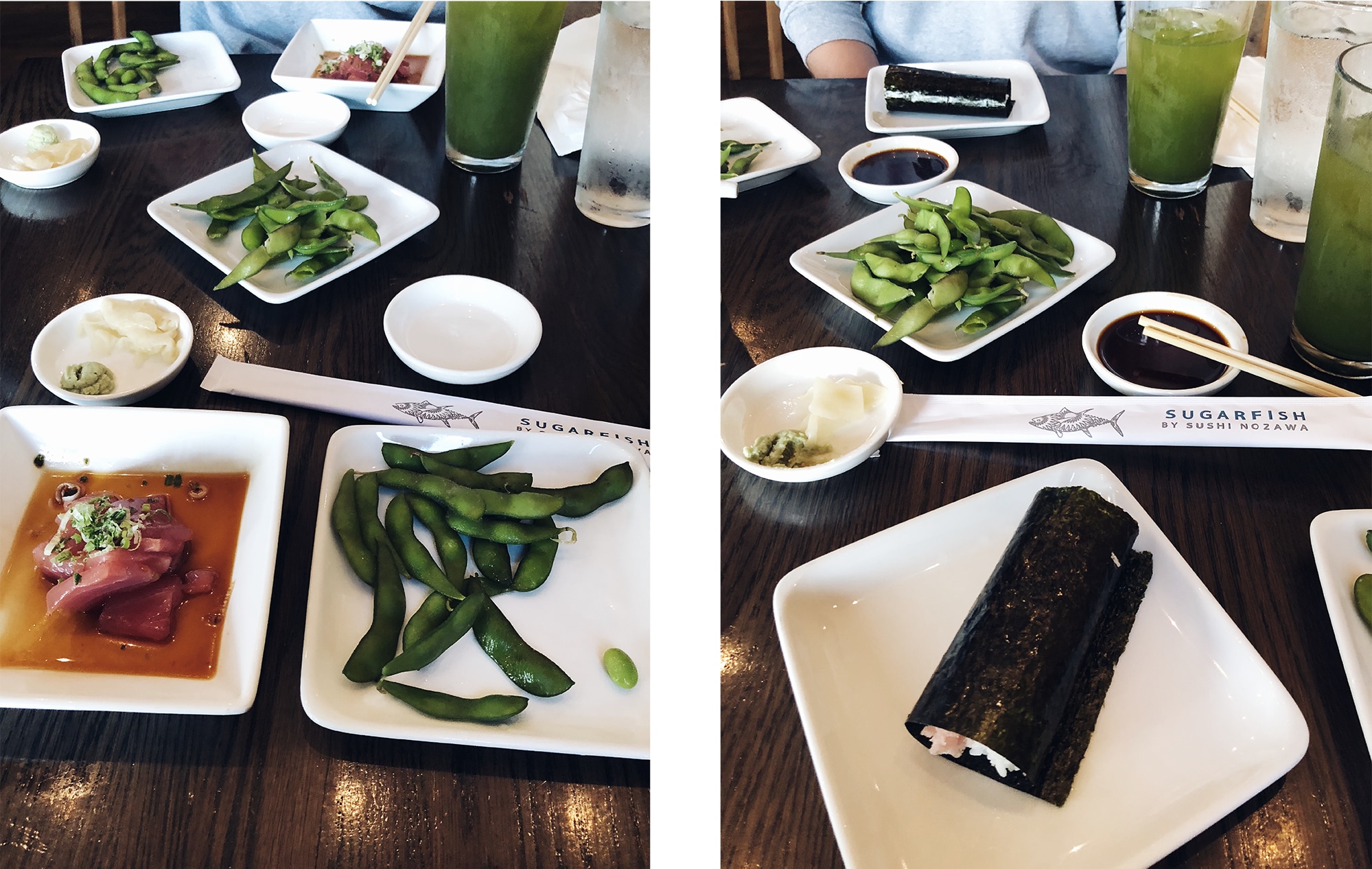 Sugarfish
After a stroll through the city we wanted to visit the OUE Skyspace. It has the best view over LA and even a pretty scary glass slide. Unfortunately it was really crowded and busy and so we decided to take a couple of pictures because the building was even really beautiful from downstairs. Later on we had lunch at sugarfish. Seriously, best sushi ever! You can order a menu and they will serve you a couple of fresh pieces of sushi. I'm getting really hungry writing this and seeing that picture above. It's pretty expensive but so worth it.
Arts District
In the afternoon we went to the Arts District. I think this might be one of my favourite places in LA. After Venice of course. Nothing beats the Venice vibe. But the Arts District has its own very special, chilled, artsy (obviously) and relaxed vibe. There are a lot of warehouses and industrial buildings which have been transformed into shops, cafés and offices. The street art is also amazing. I guess you could say it's the Shoreditch of LA. We visited a couple of little boutiques, design and art shops, had some random but great conversations with interesting strangers and had some pretty great coffee. But the best thing that happened to us was seeing a Shiba Inu meeting. There were about 10 puppies behind the truck in the last image. This literally made my day.