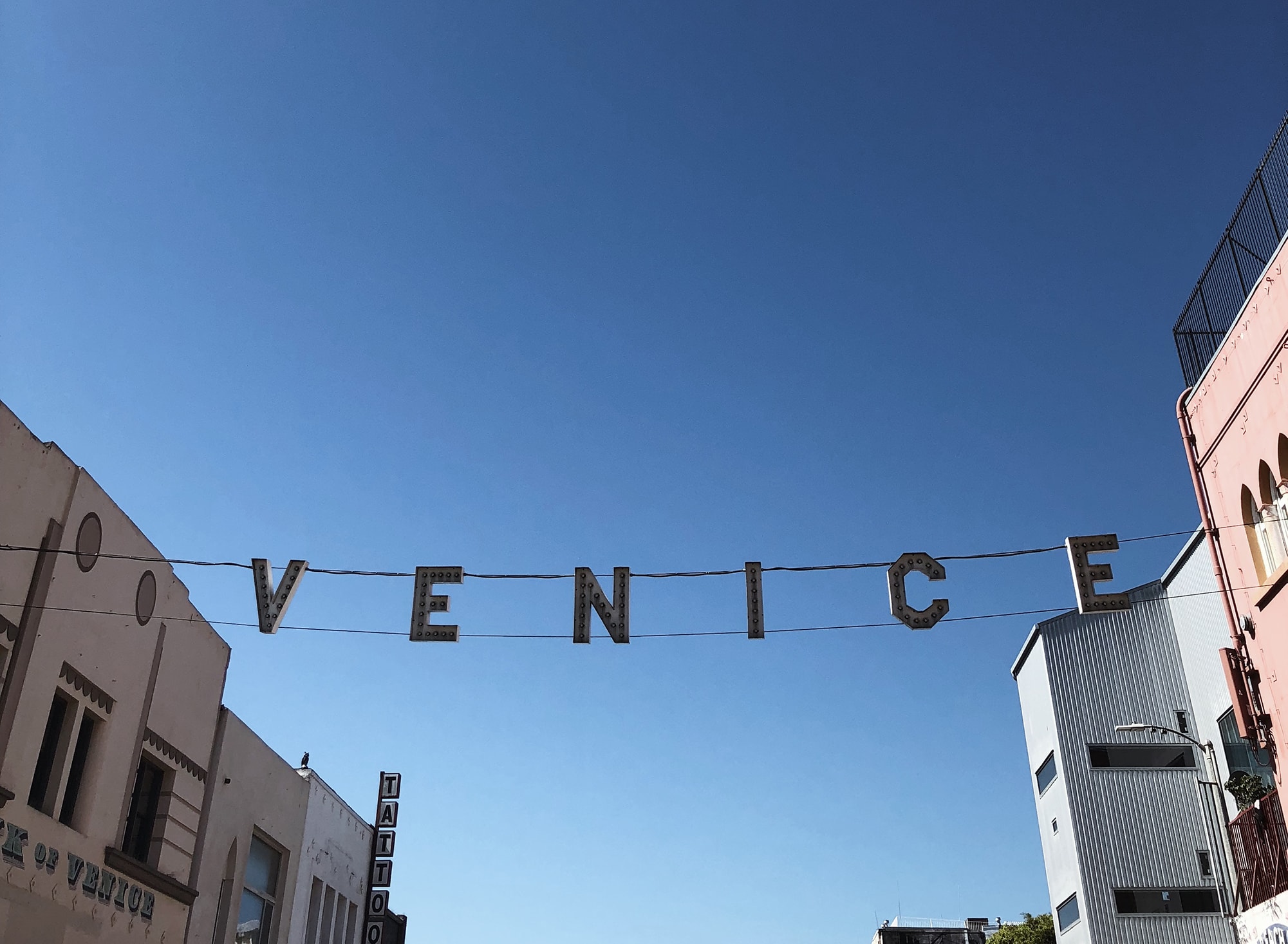 I have already been back for two weeks and my final uni year has also started. The annual autumn stress makes me want to think about our wonderful time in LA even more. Since I have about 10.000 pictures I thought I would only share some of the highlights with you, categorised in locations. So here it is, my first LA travel photo diary - or whatever you wanna call it. Let's start with my absolute favourite place, Venice.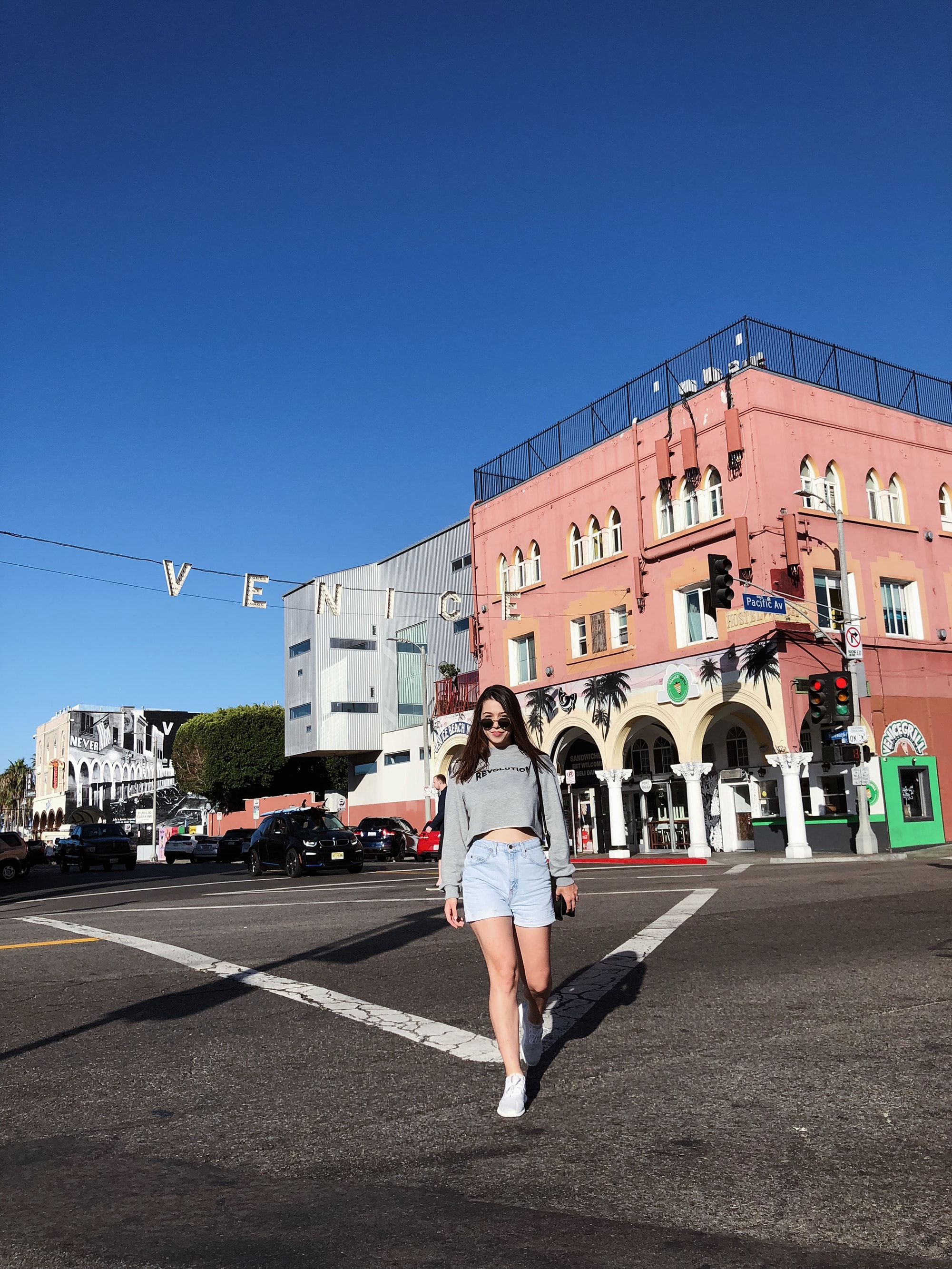 We stayed in a Venice Beach house for the entire two weeks of our travel. In the morning we would get up and take the bikes to the beach and have breakfast there. Honestly, this is how I want to wake up everyday. The sun, the sea and the positive vibe of that place just calm me down and make me truly happy. Whenever we didn't get something at Erewhon (which rarely happened) we would go out for lunch or dinner. And here are a couple of my favourite Venice restaurants and cafés. In case you'll ever go there or just want to read about food.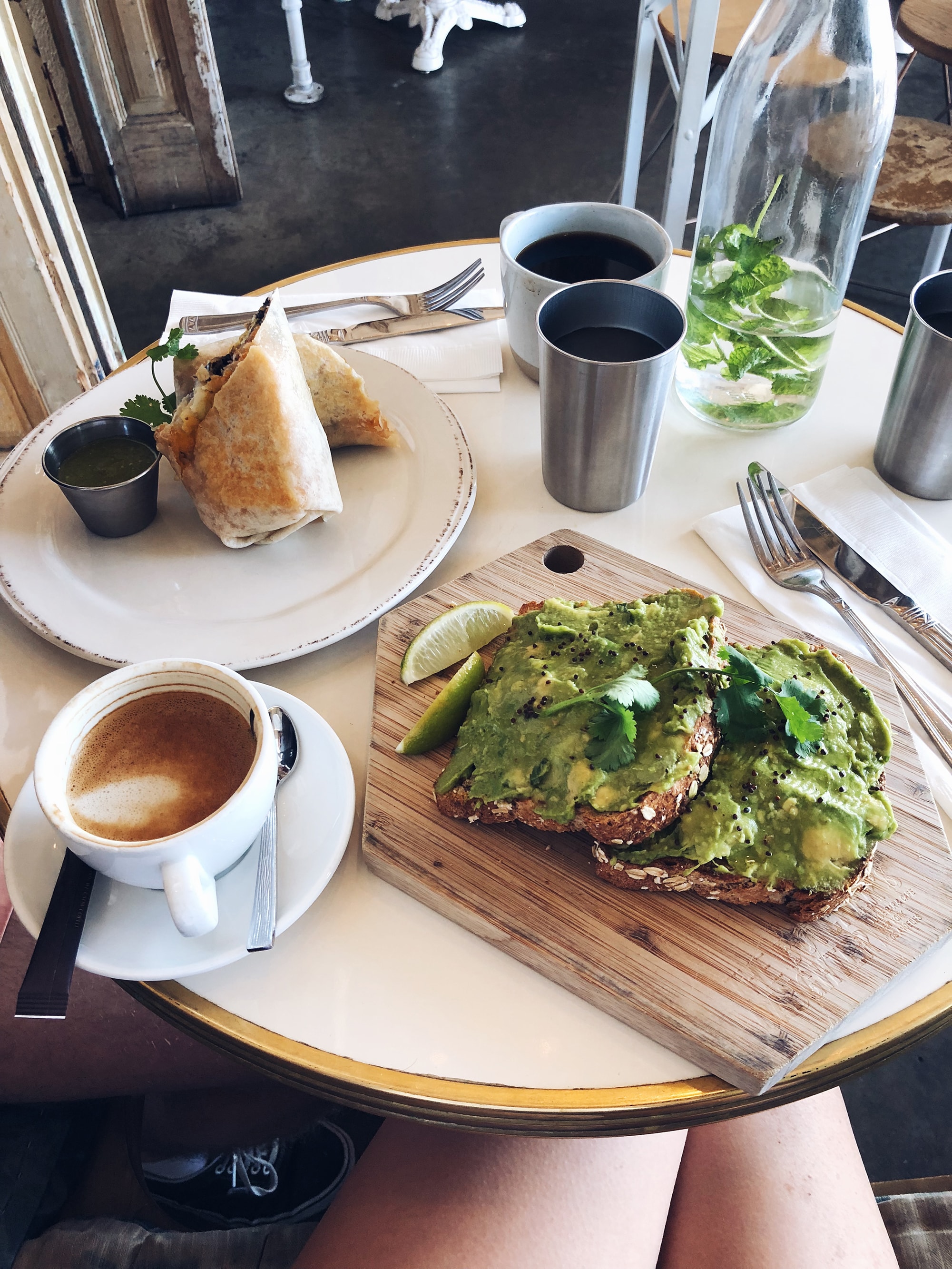 The Butcher's Daughter
The Butcher's Daughter
Good vibes is the only term that sums up this place. Especially when you get there early in the morning because then it's not as busy. Definitely get the surfer's breakfast (burrito), the avocado toast or the açai bowl. Most of the dishes are vegan and some are vegetarian. You will also get a great view of Abbot Kinney Blvd and all the dogs walking by.
Café Gratitude
I love Gratitude. There is one in Venice, Beverly Hills, Hollywood and the Arts District. We went to all of them (except for the Arts District one - no idea why though). Venice is definitely my favourite one and the one in Beverly Hills is, well just kinda Beverly Hills you know. But they all have the same menu and I'm still craving the açai bowl aka vivid. The names of the dishes are adjectives and when you order, the waiter / the waitress would say "you are vivid". And there is also a question of the day which you can think about for yourself like "what inspires you". Oh and everything is plant-based there. I honestly love this place.
Gjelina
Kinda hyped but such a calm and beautiful place. Some of you might know this place as the restaurant from the Netflix show Flaked. I was fascinated by the wooden interior and also this place smells so good. Most of the people order a couple of dishes to share. This is great since everything on the menu sounds so delicious. We had the pizza and it's actually one of the best ones I had in LA.
Abbot's Pizza Company
Speaking of pizza, this place has a salad pizza that is actually topped with green salad and LOADS of avocado. It's so good. But the restaurant is more like a takeaway place. It has limited seating and is not so pretty inside but it's the pizza that counts, am I right?. We ordered a large one and watched AHS apocalypse at the apartment. Perfect night.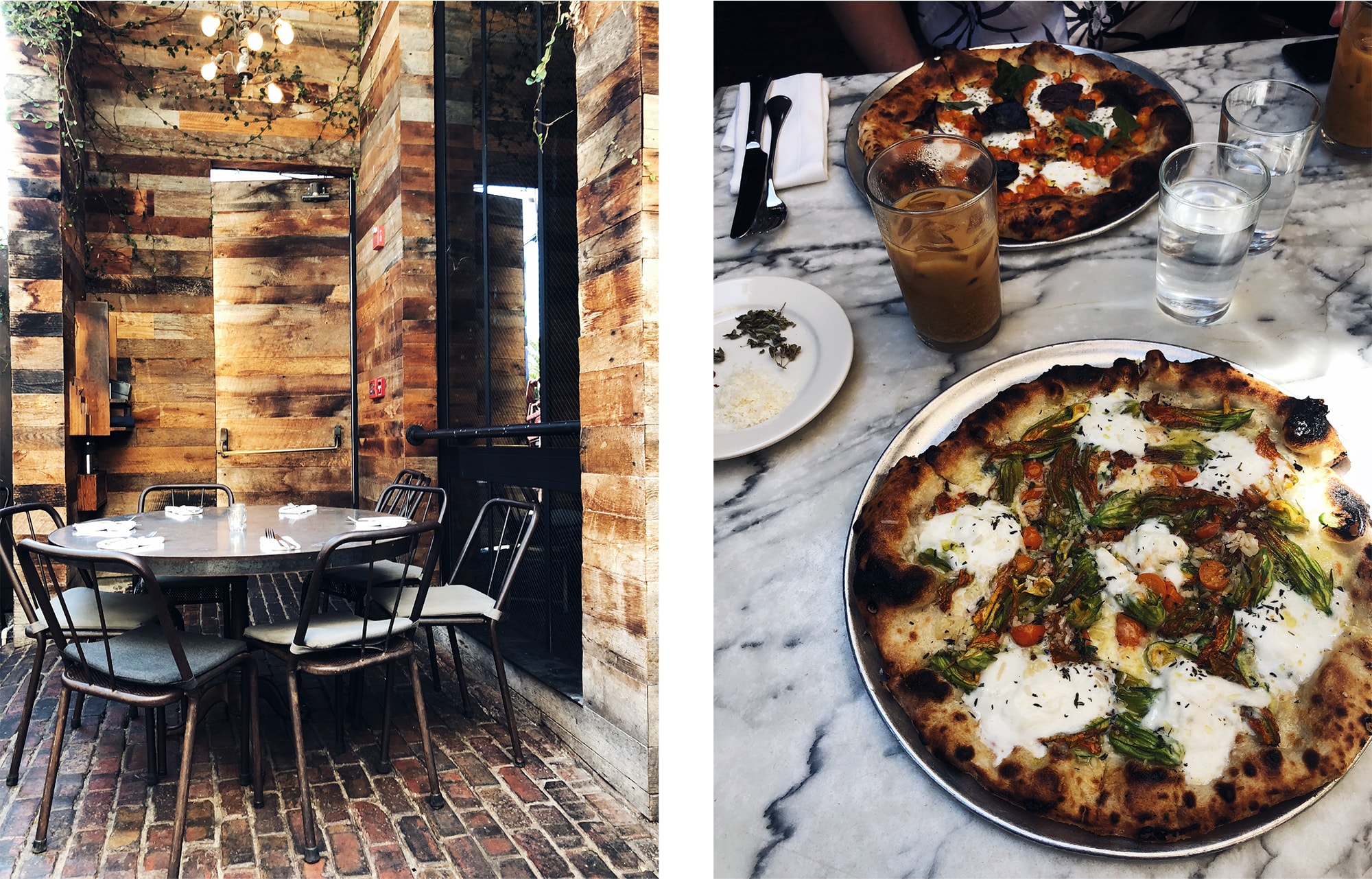 Gjelina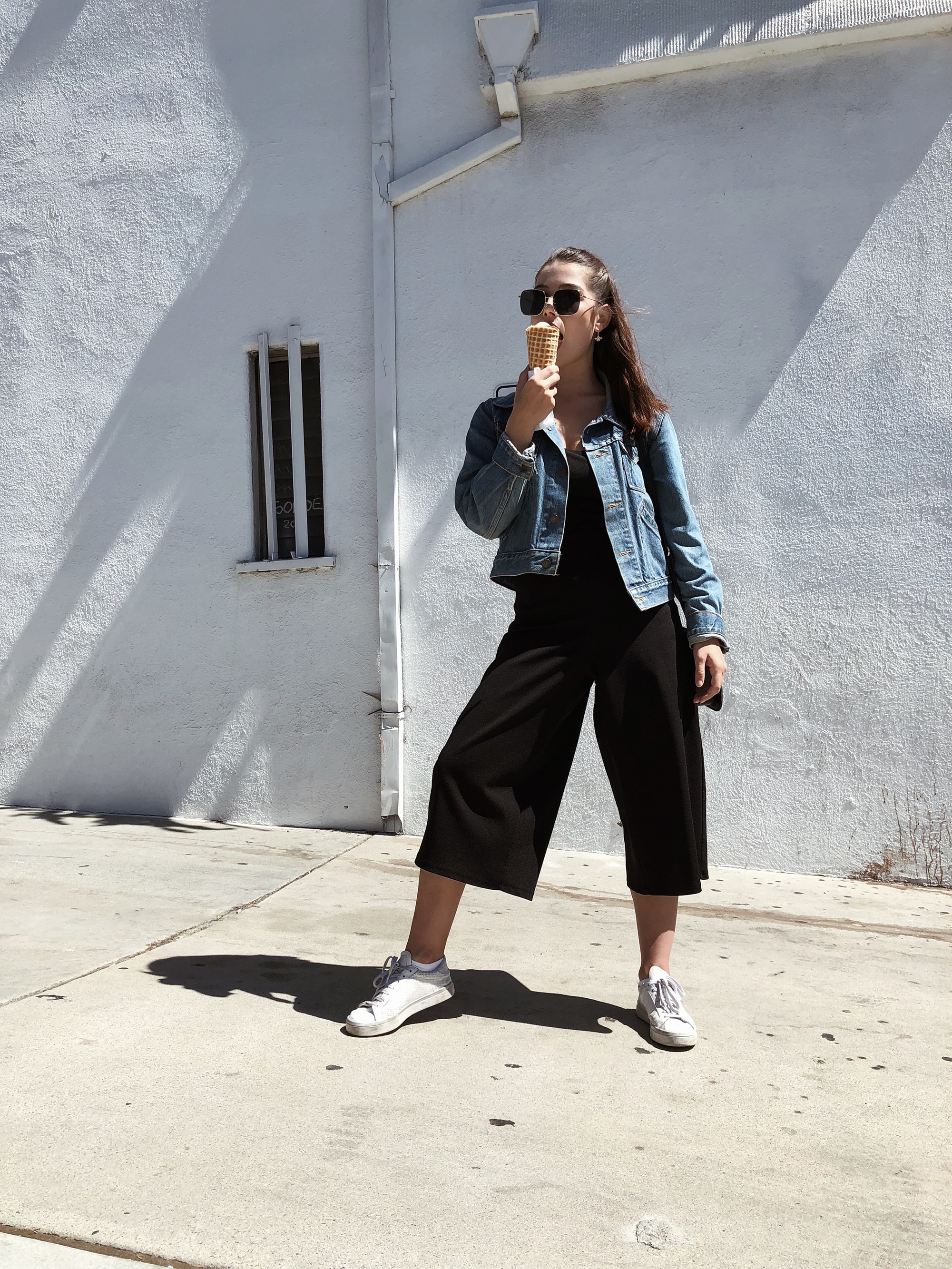 This now sounds like all we did was eat, which is not (entirely) true. I also enjoyed shopping on Abbot Kinney Blvd because there are a lot of great individual boutiques and local fashion and design shops. I have already shown you some of my Venice purchases on Instagram but you will definitely see more in the next couple of posts.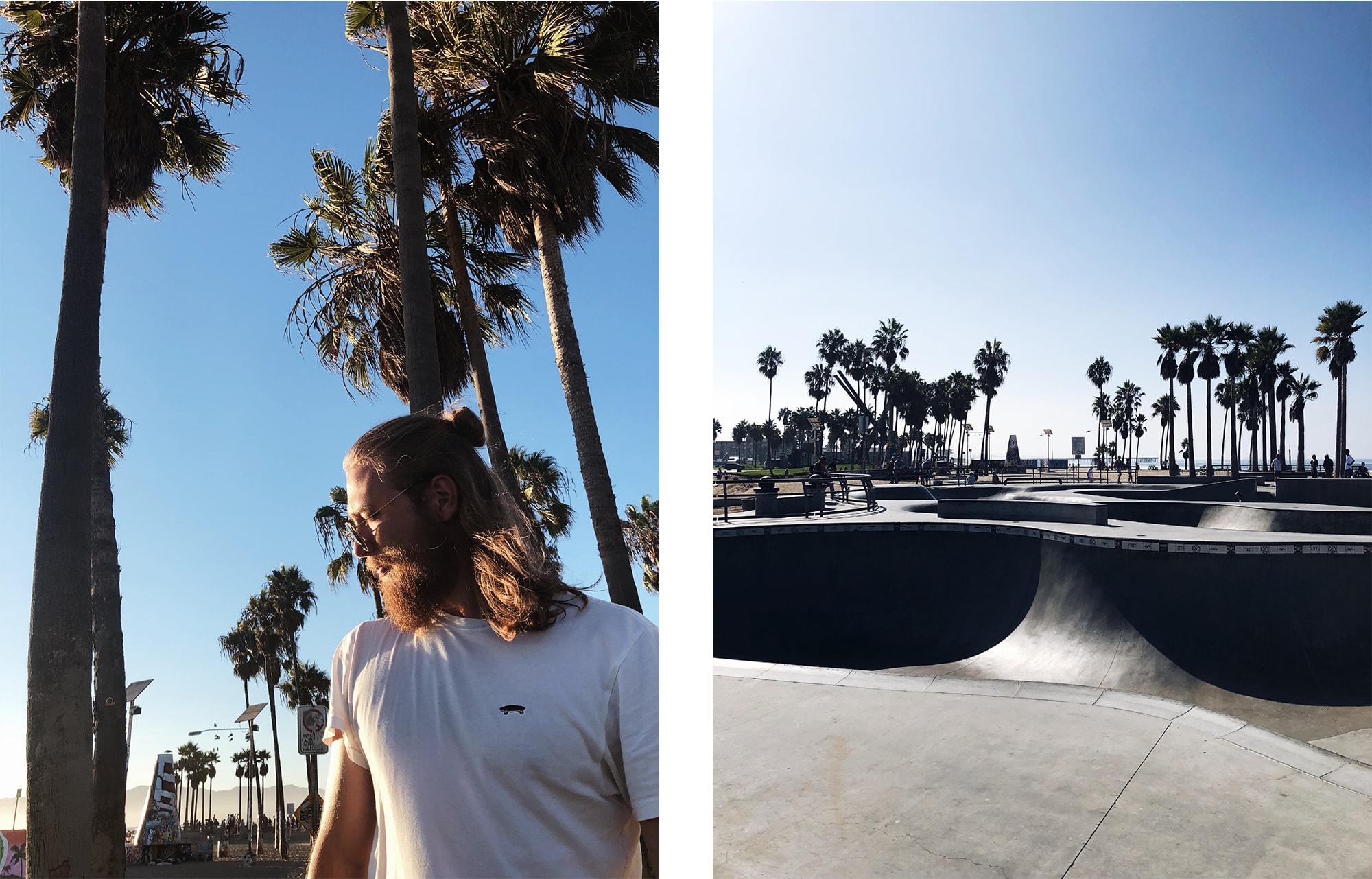 We spent most of the sunsets on the beach. In the evening we would go to the skatepark and just sit there, watch and really absorb the unique vibe. Then we would just sit on the beach with all the birds to experience the most beautiful sunsets we had ever seen. The sky above the ocean looks as if it was painted in every possible yellow and orange shade. Once you turn around and see the palm tress and the moon you will see pink, purple and blue colours. It's the most inspiring colour palette I've ever seen in real life.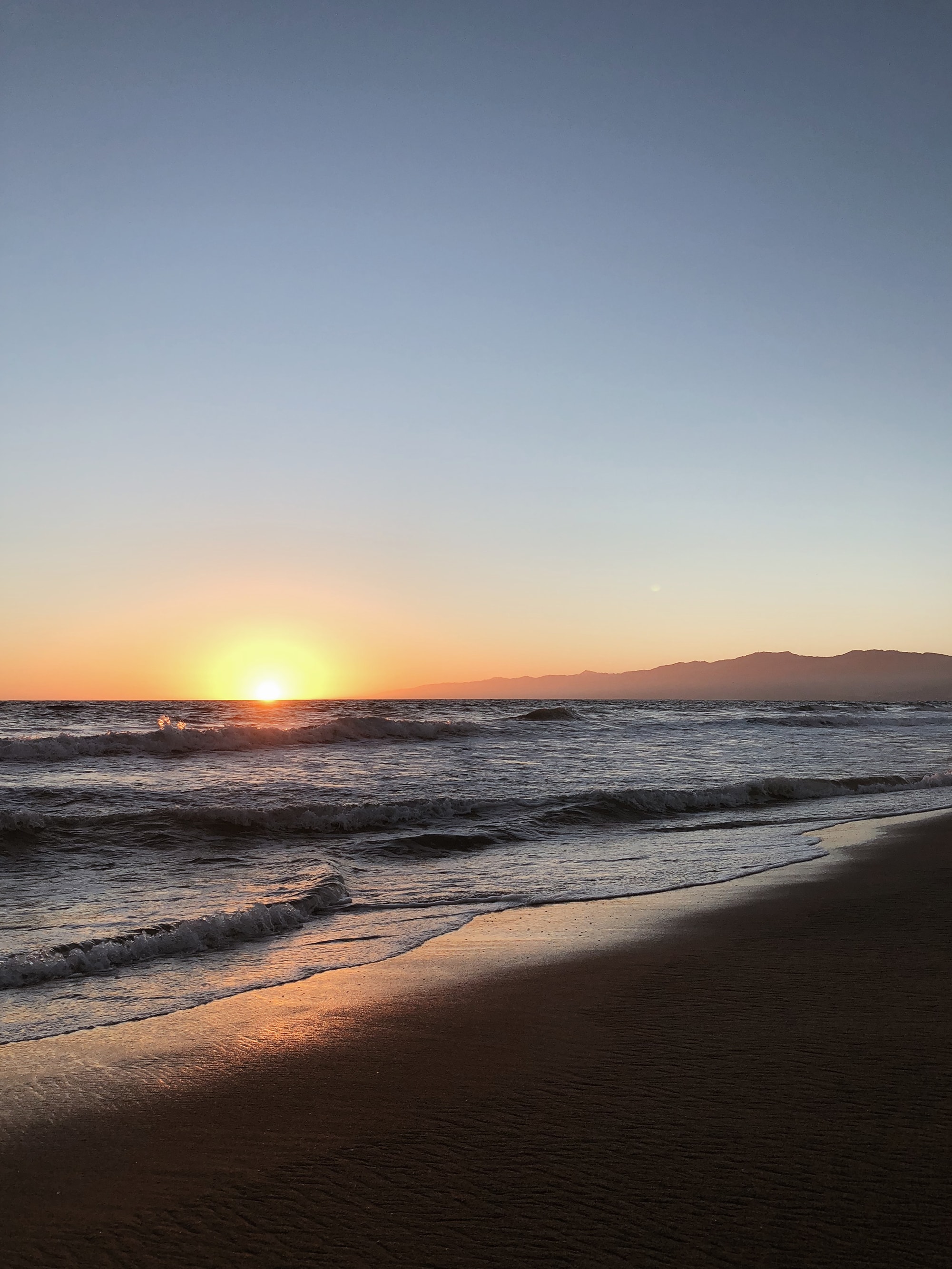 The palm trees and the colours of the sky alone make me miss this place a lot. We both have fallen in love with Venice and it won't be long until we come back. And then I don't know if I'm coming back.